Company Profile
Message from the Managing Director
Business policies built on trust and reliability,
with a rock-solid focus on compliance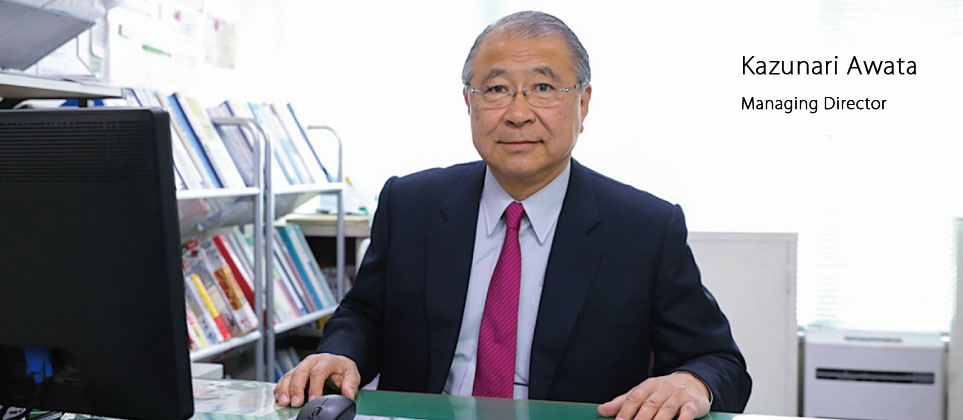 Clover System Corp. began in 1989 as a supplier of building materials. With the opening of our second office in Asahikawa in July 1994, we branched into a variety of civil engineering and construction work. We began laying piles for concrete foundations and steel pipes, constructing temporary bridges and selling and laying various materials such as shoring materials and precast concrete materials, primarily for affiliated manufacturers.
A further reinvention took place around 2002, with the decline of public works in both the civil engineering and construction fields. We adapted to these changes by specializing in designing and laying concrete piles for structures such as houses and buildings, and construction work such as piles for the foundations of buildings now accounts for 99% of what we do. We have also performed ground surveys since 2003.
The devastation caused by the Great East Japan Earthquake on March 11, 2011 highlighted the massive upheavals that earthquakes cause in citizens' lives. We consider it our mission to ensure the safety and protect the property of people throughout Hokkaido, and we work with members of the civil engineering and building industries to accomplish this, laying foundations for buildings all over Hokkaido, from houses to commercial buildings. We approach every project with a keen awareness that ground surveys and strong foundations are essential to build a safe nation and protect the various assets a society needs, and each and every person at Clover System Corp. is dedicated to ensuring the safety that society depends on.
I have now been in this industry for over 30 years. I am pleased that Clover System Corp. has achieved three decades in business thanks to the ongoing support of the businesses that have helped to shape us, but many challenges lie ahead for the construction industry. The declining birth rate in Japan has resulted in shortages of workers, along with a decline in construction projects. As a result, few young people are gaining experience and skills in construction, especially due to the widespread negative perception of blue-collar work. We refuse to let the compounding challenges in this industry deter us, and we approach each day's work determined to make a difference.
Our ability to remain in business depends on our ability to be a company that people need. Each and every person at Clover Systems Corp. is doing their part to make Clover Systems Corp. a company that will satisfy our communities, and contributing to buildings and structures that will breathe life into Hokkaido.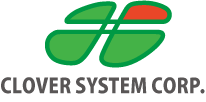 Company Profile
Sapporo Office

1F Villa Polaire, Kita 22-jo Higashi 2-chome 1-20, Higashi Ward, Sapporo City
Phone 011-741-2687/Fax 011-741-5073

Asahikawa Office

2F Nakane Building, 2-jo-dori 2-chome 54-1, Asahikawa City
Phone 0166-23-9680/Fax 0166-23-9681

Managing Director

Kazunari Awata

Capital

35 million yen

Established

July 1989

Business Classification

Stonemasonry business licensed by the Hokkaido Governor (General/2017). License No.: 14356

Licensed Construction Work

Civil engineering, scaffolding/ground work, steel structures, well drilling

Construction Licenses

Class 2 construction management engineering license, ground surveying license, Class 1 well drilling license, Class 2 well drilling license, Type 2 electrical work license

Main license holder

Kazunari Awata, Managing Director

Executives

Director Akihiko Namioka
Director Hisayoshi Imai
Director Eiichi Kobayashi
Director Hironori Fujiwara
Director Kazuhiro Awata
Auditor Kazuko Mori

Affiliated associations

Hokkaido Association of Architectural Firms (Sapporo chapter and Asahikawa chapter), Hokkaido Architects and Building Engineers Association (Asahikawa chapter), Association of Small Business Entrepreneurs (Asahikawa, Northern Hokkaido chapter and Sapporo chapter), Asahikawa Chamber of Commerce and Industry, Asahikawa Japan-China Friendship Association, Harbin Japan-China Friendship Association
Company History
1989

Established as a trader of environmental civil engineering materials with investment from Nissei Sangyo Co., Ltd.
We mainly sold sports products and environmental design products from The Yokohama Rubber Industrial Products, Hokkaido Distributor Co., Ltd.

1994

Increased capital to 15 million yen.
Opened Asahikawa branch as our foundation division.
Began designing, laying and surveying materials such as PHC piles, RC piles, knotted piles, cast-in-place concrete piles, earth anchors and earth retainers, and selling a variety of related civil engineering materials.

2001

Increased capital to 25 million yen.

2007

Increased capital to 35 million yen.